A Prayer to Remember All God's Wonderful Deeds
By: Chelsey DeMatties
I will give thanks to the LORD with my whole heart; I will recount all of your wonderful deeds. – Psalm 9:1
I often find myself being one who begins prayer with the groanings of my heart rather than praise. This has recently really troubled me. We can see in Matthew 15 that "out of the mouth speaks the fruit of the heart." This stirred up a conviction in me that the words most often leaving my lips as the day begins and closes aren't praise. My heart isn't overflowing with thankfulness, but rather overflowing with requests.
I've always love Psalm 9. It's a beautiful part of Scripture and one that sets my heart in the right posture. It begins right away with the reminder to give thanks and recount all of God's wonderful deeds. Do you do this? Do set aside time in your prayer life to just thank God and recount the work He has done in your life and in your heart?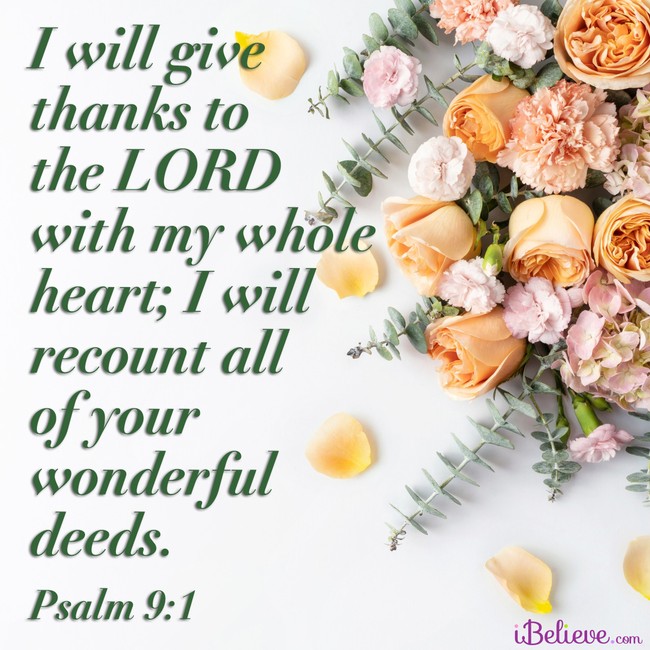 This is something so vital to our walk with the Lord. We should desire to praise our mighty God! The one who is all-knowing, most powerful, and everlasting. He's moved mountains, made ways, and met us in the darkest valleys of our days. The One who has led every generation of believers to grow in affection of Him.
For me, I've begun to make it a point of thanking God for who he is and for what he's already done, before asking him to do more for me. I want to praise Him for all the wonderful deeds He's unfolded in my life. I don't want to forget what he's done for me.